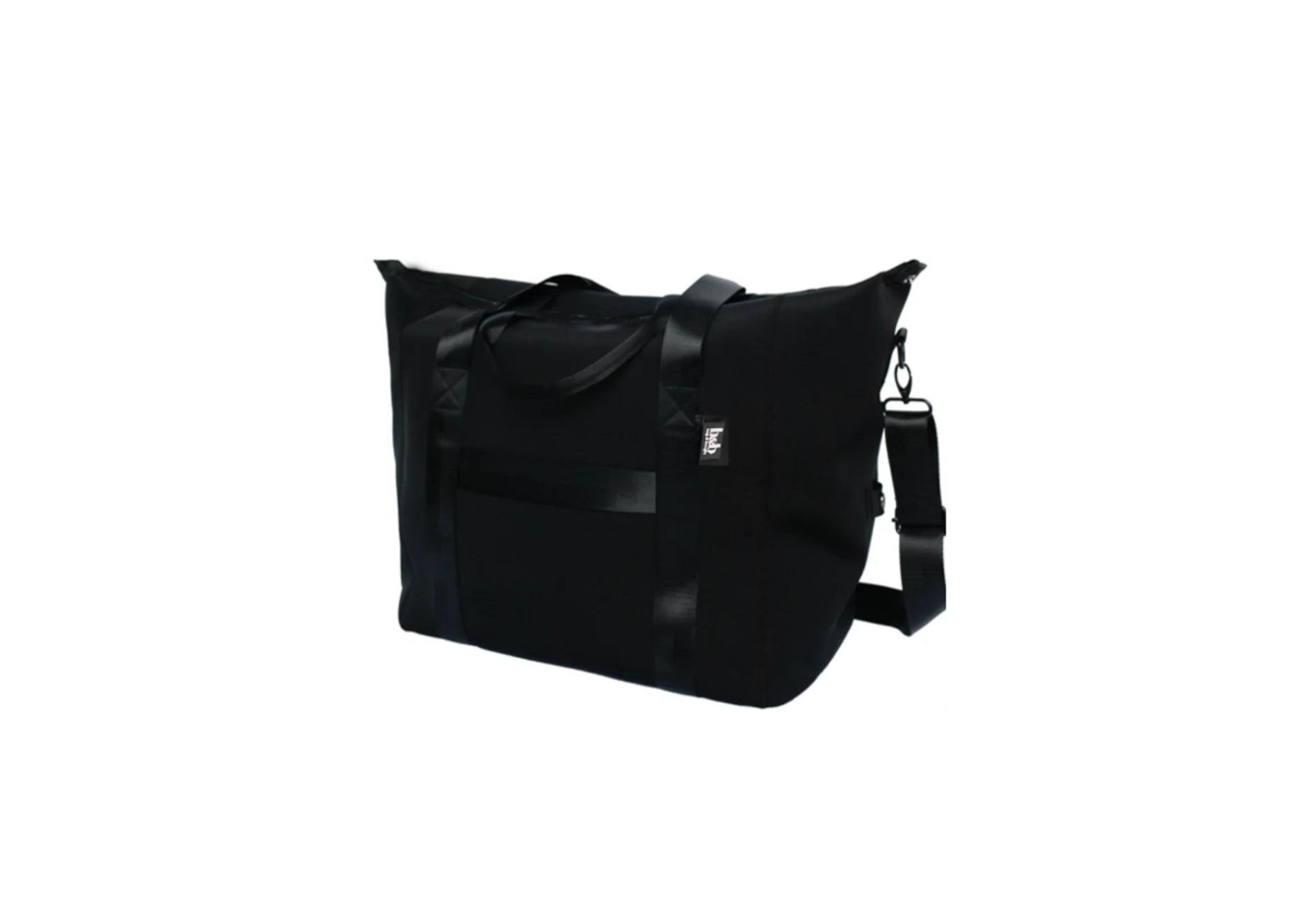 The b&b duffel is perfect for a much needed getaway! Whether you are off to a cottage or jetting to Miami, our b&b carryall duffel has you covered. The lightweight duffel is designed to support you on any journey at any time. The duffel includes a large padded laptop sleeve and 4 pockets for all your essentials - it even has a strap to be placed on your luggage! The zippered duffel also comes with a crossbody strap for extra comfort.
Care: 
Neoprene is a beautiful yet delicate fabric which requires some care when out and about. 
Hand wash in cold water with a gentle detergent
Air to dry and ensure item is completely dry before use
A simple lint roller is the best way to remove surface dust and dirt
FAQ
What are these numbers? What size do I need?
We use centimeters to deduce your perfect size. If you aren't sure how long your foot is in centimeters just grab some paper, a pen, and a ruler. Trace your foot on a flat piece of paper and measure the length and the width down the middle.
If what I order fits wrong, can I send it back?
Yes, as long as the shoes haven't been worn, the stickers are in tact, and you didn't get them on sale. Find our detailed returned policy at the bottom of this page for restocking fee and shipping information.
This is too much! I need help!
We understand. It is overwhelming at first. Sizes, materials, heels. You want to get right from first try, and so do we. Please click the "Questions? We can help" bubble and you will be connected with a representative via text right away.
I can't select what I need. What do I do?
If there is something missing, like a size, a width, or a material, it's not the end. We limit selections to not overwhelm the general public. If you need something unique, please click the chat box and we will help you with the order by phone.
Shipping
How soon can I get my shoes?
If we have the shoes in stock you can expect them within a week. If we must make it, it will take at least 2 months.
How will I know my order is coming?
You will get an email with a tracking number once we get the shoes dropped off and dispatched to you.
I have an emergency. What do I do?
Contact us via the chat bubble on the bottom of the page. We will do everything in our power to help you.